Haohua Industry is one of the largest suppliers of steel tube resource in China . At the beginning of 21st century, China has entered a new era of development, Haohua Industry depend on the ourself's production also entered the industry of steel tube and developed from a stockist of primary steel tube into one agent of the top Chinese steel plants, whose sales has transferred from common steel tubes to specialized first grade steel products.

At present Haohua Industry has become an authorized agent of Tianjin Pipe (Group) Corporation which is the top Chinese steel tube manufacturer. TPCO has three machine models of MPM, PQF and ASSEL and five sets of rolling mills, among which Ø168PQF rolling unit is the world's first PQF three-roller high-precision tandem rolling unit, Ø460PQF rolling unit is the world's first biggest diameter PQF unit with its annual output of more than 3000 000 tons.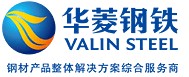 Furthermore, Jiangsu Haohua Industry attached to Haohua Industry is the distributor of Valin Steel Group which is one of the largest Casing Steel pipes manufacturer in China, and is an approved supplier of Saudi Aramco. Valin Steel Group has coupling production line, upset production line, heat treatment production line, friction welding production and physical and chemical lab, its annual output for casing pipe products has overtaken 60 000 tons.


Jiangsu Haohua Industry is also the agent of Shanghai Bao Steel Group, which is one of the top Chinese boil tube manufacturers, covering an area of over 200,000 square meters and employing 200 technicians including 20 senior engineers. The company owns six independence enterprises and one research & development centre, whose total capacity of steel tubes can reach 200,000 tons annually.


Jiangsu Haohua Industry united with PSOCO Group in 2007 to jointly research and develop Stainless Steel Plate and Coils, among which the annual output of Hot Rolly Stainless steel Plate is 400 000 tons and that of Coils is 500 000 tons.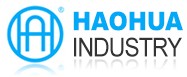 In future, Haohua Industry will promote the boosting and development of steel industry in more active state. All our experience and progress will be the impetus of a more brilliant future for Haohua Industry.